Huawei partnered with Tripadvisor to promote their new Huawei P30 and P30 Pro Series phone and drive traffic to their inFocus photo competition. This campaign required 3 sets of static banners and an expandable interactive banner. The final creative was translated into 21 markets across EMEA.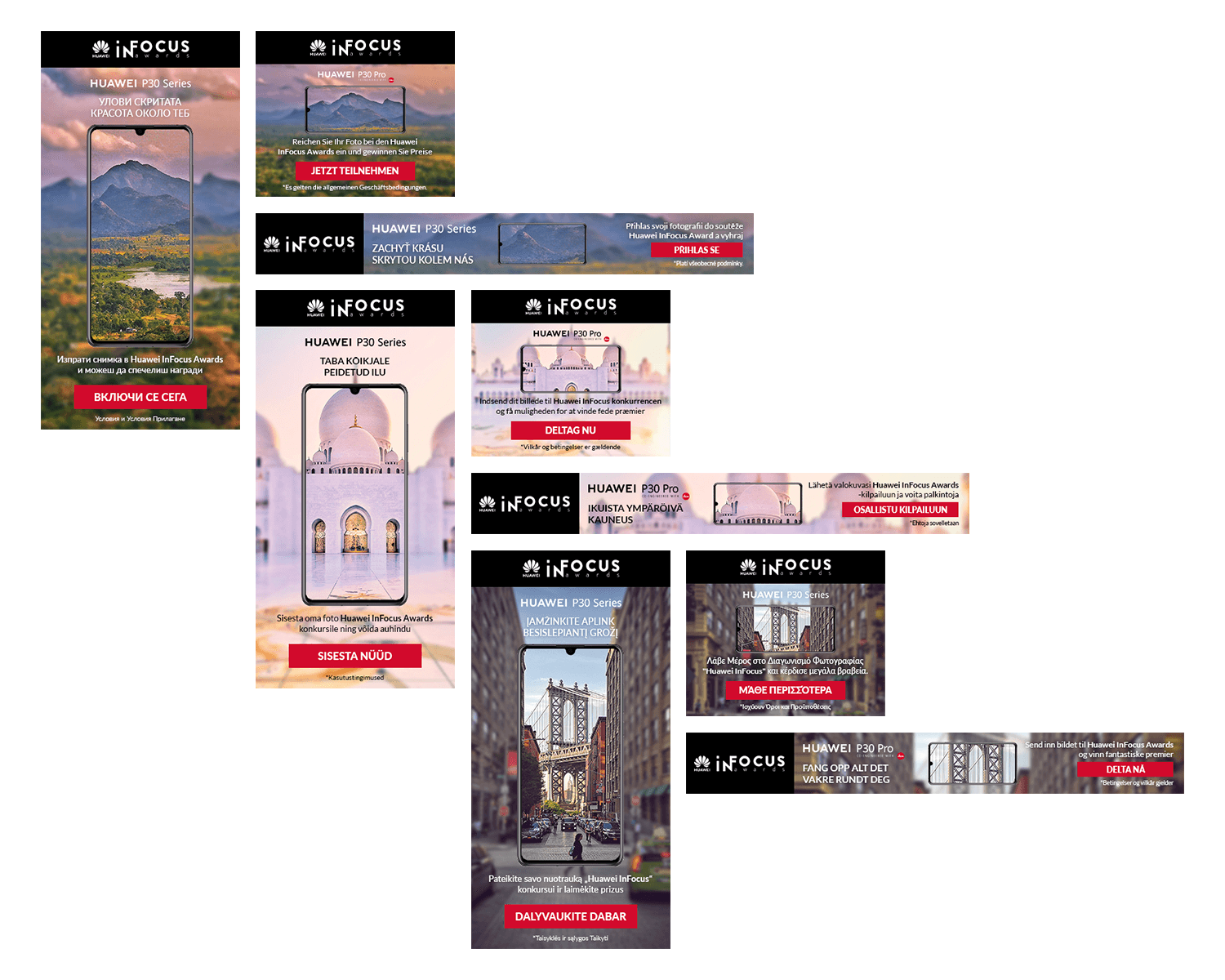 The expandable interactive banner had four different frames that a user could click-through and each frame showcased a different theme from the photo competition.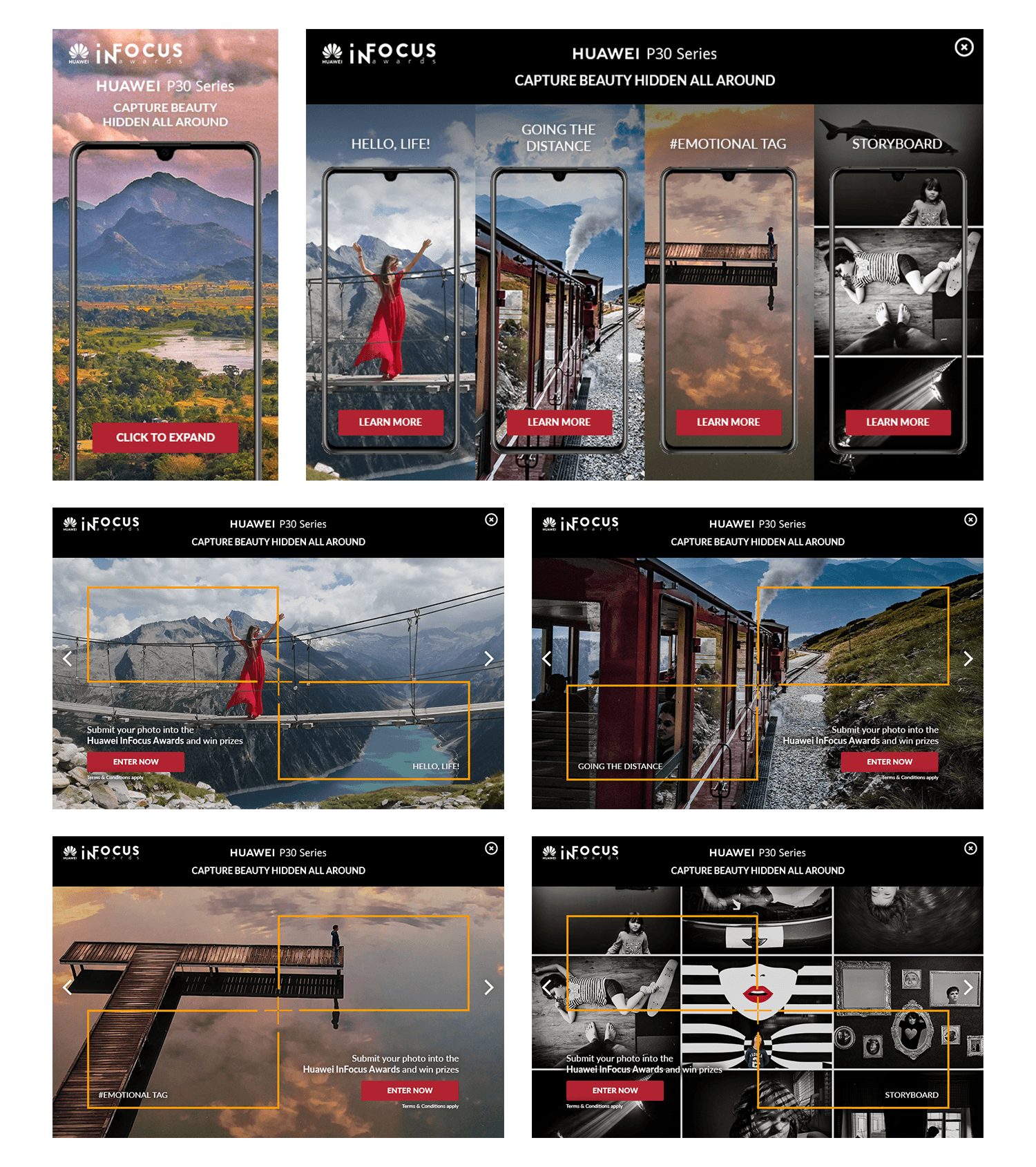 These banners ran across desktop and mobile, and I had to keep in mind that the copy would auto populate in the user's local language based on their IP location.